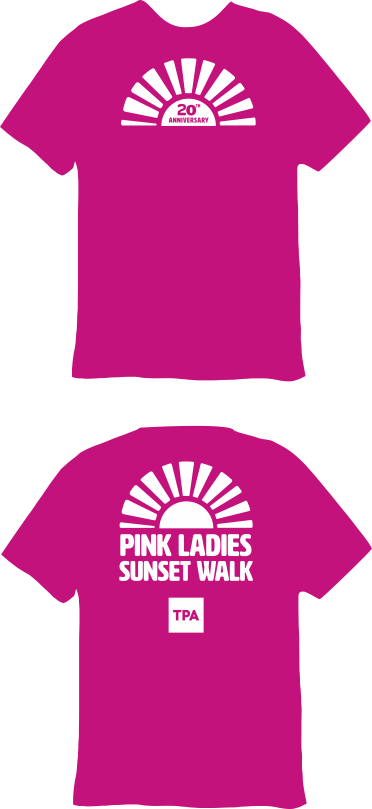 Pink Ladies T-Shirt 2021
We are proud again to be the supplier for the Pink Ladies T-Shirts.
T-Shirts will be be available from May 24th from our shop based within the St Martin's Co Op complex and from Creasey's in the high street.
T-Shirt cost is £10.00 & all payments must be received in cash only.
If you would prefer to purchase your t-shirt through event bright via the address below please take your proof of purchase to collect your t-shirt.
www.Eventbrite.co.uk/Guernsey/events
This classic Cool T is cut to a feminine fit integrating form and function to unlock your fitness potential. Crafted from a lightweight Neoteric™ fabric to wick sweat away from your skin.
Ladies Sizes Available
XS 8 / S 10 / M 12 / L 14 / XL 16 / 2XL 18
Men's Sizes Available
S 38" / M 40" / L 43" / XL 45" / 2XL 48"